Freightliner
Freightliner Powers Conventional Vehicles with Natural Gas
Freightliner Trucks coupled with the Cummins Westport Compressed Natural Gas Engines will provide you a competitive advantage and your organization at the Forefront of Clean Engine Technology. Please Call our Sales Department at 716-675-9220 to discuss your options today!
2019 Freightliner M2-106 Business Class
Cummins B6.7 @ 220HP Engine
Allison 2200RDS Automatic Transmission
5.13 Ratio & 252″ Wheelbase
All Aluminum Wheels
$75,995.00 without taxes
Call Today! Come take a look!
2015 Freightliner Cascadia w/ 72″ XT Sleeper
DD15 EV14.8L @ 455HP
10 Speed Transmission- FRW-15210B
2.53 Ratio & 228″ Wheelbase
Full Frame Fairings, Roof Fairing & All Aluminum Wheels
Air Slide Fifth Wheel & NEW VIRGIN DRIVE TIRES!
305,500 Miles
$71,250.00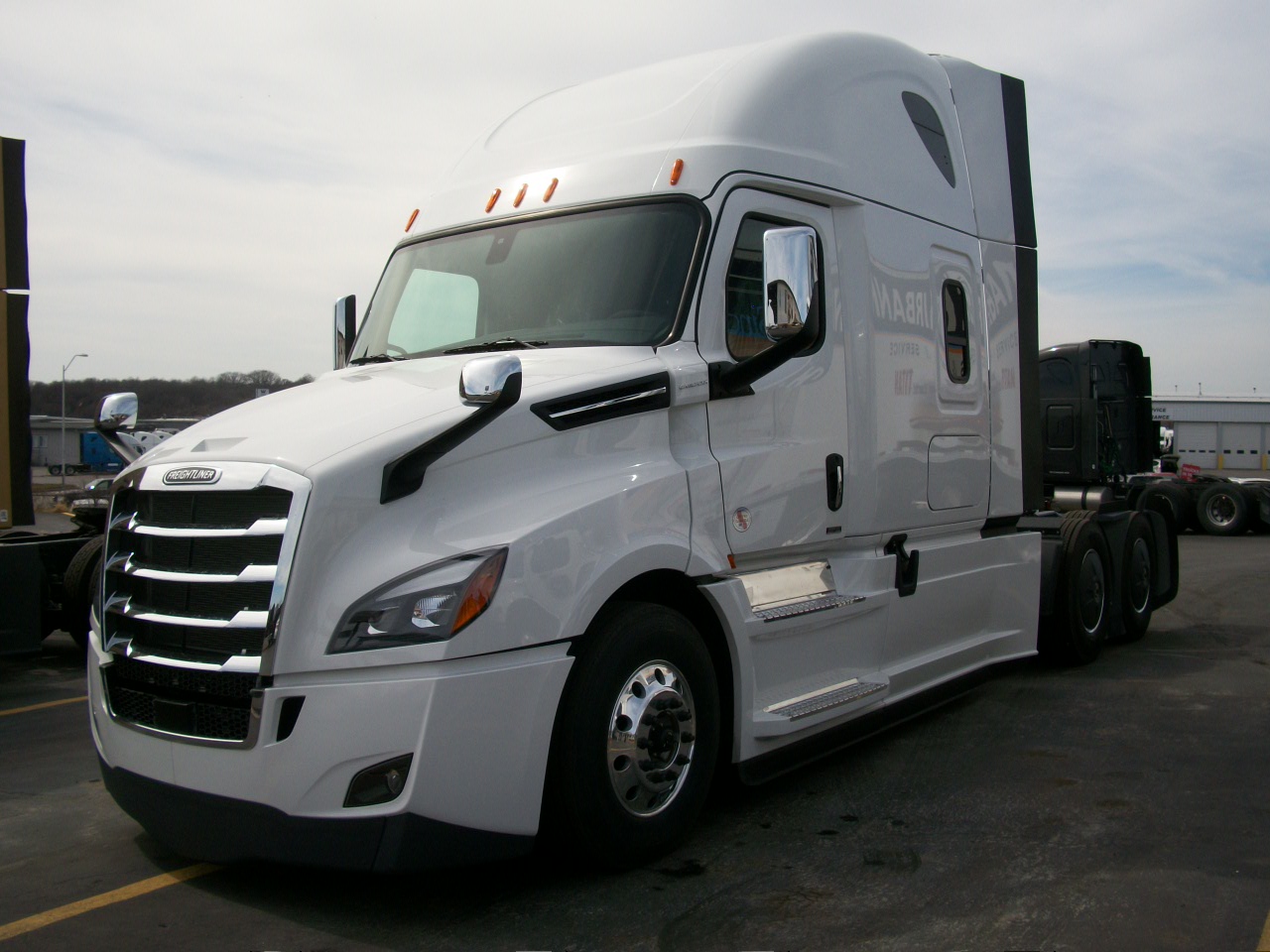 Model Year & Make: 2020 Freightliner Cascadia Sleeper
Detroit DD15 @ 475HP
Detroit DT-12 Automatic Transmission
Disc Brakes & Air Suspension
235″ Wheelbase
72″ Raised Roof Sleeper & Espar D4 Heater
12,500 Lb. Detroit Front Axle & 40,000 lb. Detroit Rear Axle
Xantrax Inverter
$159,863 Including FET
Demo Unit!