Service
Our technicians are Factory Trained & Certified
Warranty Certified in Freightliner, Western Star, Stargate, BWS, Allison, Detroit, Cummins, Eaton & Meritor – as well as Kalmar Ottawa Yard Horses & Schwarze Products. We offer a wide range of services at a tiered labor rate to accommodate our customer needs. We perform warranty and non-warranty repairs.
Services We Offer:
Brake & Clutch Adjustments, Parameter Changes, Valve Adjustments & Tune-Ups. PM Services on Medium & Heavy Duty as well as Freightliner Custom Chassis RV's. New York State & DOT Inspection Certified. Air Conditioning. Trailer Repairs/Service. We offer Generator Services on RV Generators. WE DO IT ALL, from simple jobs to engine overhauls!
Our goal is to limit downtime of every single driver and fleet. We strive to keep trucks moving efficiently to maximize business and are committed to making every customer feel comfortable and giving them the best experience we can.
Our Customer Lounge's are equipped with Free Wi-Fi, Cable TV, and a dedicated work area for our customers. We have complimentary coffee, tea, hot chocolate & water. We offer one way courtesy transportation to a hotel. There are local restaurants near both dealerships and food delivery is available, we have plenty of menus to choose from.
Fleet Maintenance, Inc. and Freightliner & Western Star of Batavia are Freightliner Custom Chassis Certified Dealers and part of the Oasis Dealer Network. We can take care of your RV needs!
We are proud to offer a Military Discount- Ask our Service Departments today for Details!
Fleet Maintenance, Inc. is proud to be part of Daimler Trucks North America Elite Support Dealers Network!
In 2013, FMI joined the Elite Support Dealers Network. Daimler Trucks North America Elite Dealers provide the highest standards of customer service in the trucking industry. The support network of dealers are trained and certified annually to provide the highest level of knowledge, professionalism and service for the trucking industry.
To be the best, we are required to embed the ongoing commitment into our everyday lives & culture. We have a Continuous Improvement Coordinator (CIC) to ensure that our dealership meets and exceeds certification requirements. We, as a team, try our best to stay up to date on the best practices and complete regularly scheduled continuous improvements events in order to meet and improve Fleet Maintenance standards of customer satisfaction. Companies and drivers, as well as our employees are our most valuable assets. We strive to make every individual/company we serve feel comfortable and try our best to diagnose and repair as efficiently and effective as we can.
Certified Kalmar Ottawa Yard Horse service center & Schwarze Street Sweeper service center.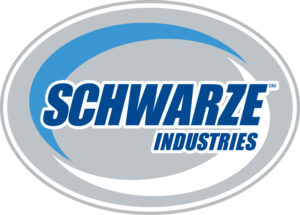 Two certified dealers that offer Chassis Dynamometer's for All Makes & Models
Our Chassis Dyno's at Fleet Maintenance and Freightliner & Western Star of Batavia are used to monitor Horsepower, RPM, Torque, Engine Oil Pressure, Fuel Pressure, Rail Pressure, Engine Oil Temperature, Coolant Temperature and Exhaust Temperature. Check out our state of the art Power Test Chassis Dyno at our new Freightliner & Western Star of Batavia Location!
Virtual Technician is available in Freightliner & Western Star Trucks equipped with Detroit Engines! This integrated diagnostic system will notify fleets or operators within two minutes of the check engine light appearing. Virtual Technician (VT) provides reasoning behind check engine light, possible fixes and advises driver of severity of the problem. Detroit engineers then analyze the data, determine what the problem is and search for the closest Freightliner & Western Star Dealership. The driver will then be notified of closest location recommended to service the truck. This reduces maintenance cost & increases up time for driver and unit. Ask your salesman today about Virtual Technician!