News
Check out this year's tribute truck of the year- Gully Transport in Quincy, IL. The driver, shown in the picture, has a tribute to his son who lost his life in Afghanistan.
Thank you Michael Gully from Gully Transportation, for letting Daimler show their respect for those who sacrificed their lives, so we can live free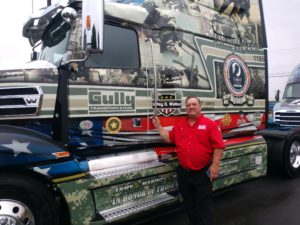 Fleet Maintenance, Inc. is pleased to announce Town of Boston Highway Departments new Western Star Plow Truck!